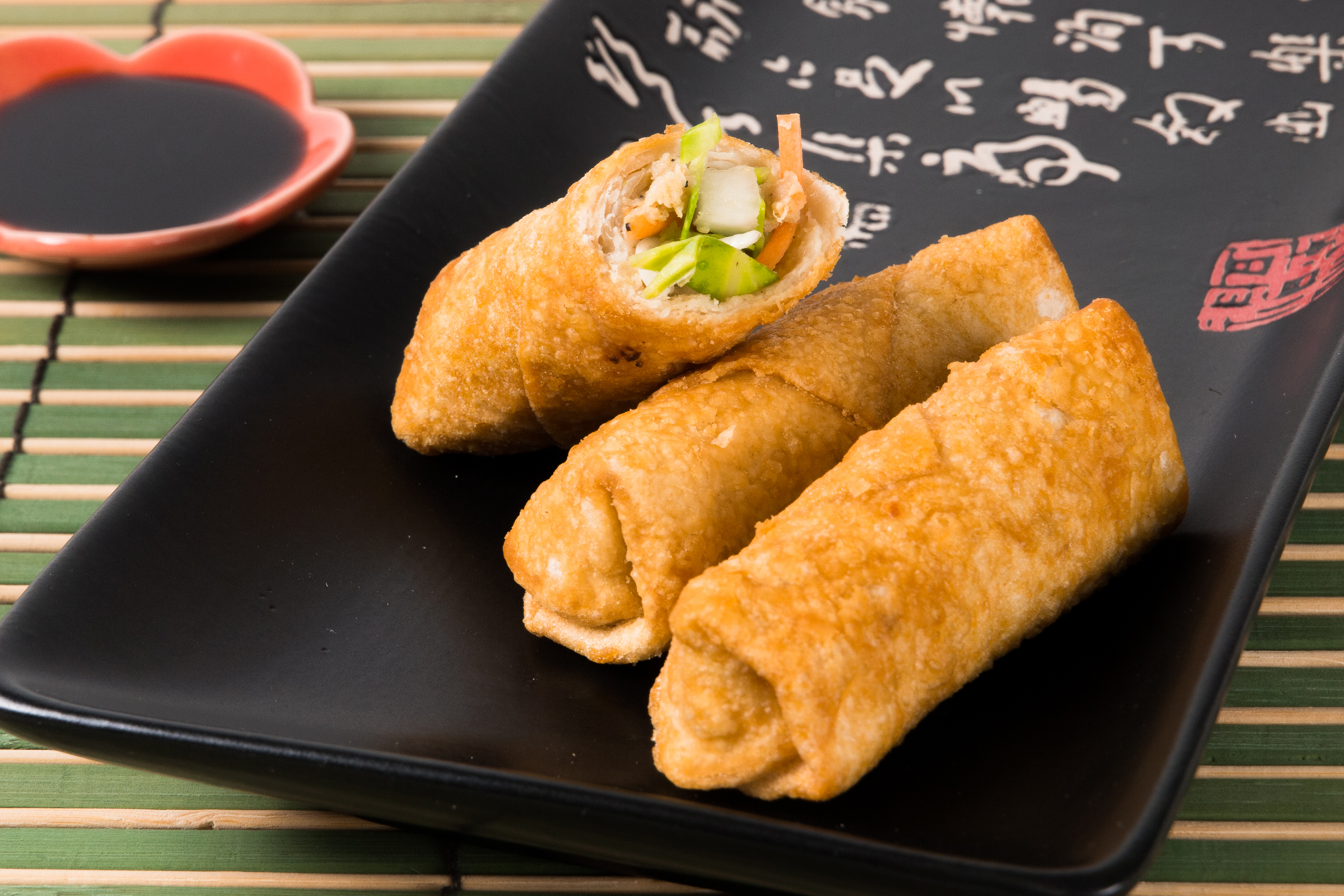 We offer a full line of egg rolls in many flavors and sizes, using original Amy Food, Inc. recipes as well as recipes provided by co-packing or private-label customers.
We are proud of our gourmet line of traditional Asian egg rolls and our new Italian, Mexican, Breakfast, and Dessert egg rolls. These new products meet the demands of many different palates, and all egg rolls are prepared using methods developed by Phyllis.
Egg rolls are available frozen or refrigerated with extended shelf life, in retail and food service formats, and in sizes that range from 1.0 oz to 5.0 oz.

Now available with whole wheat wrapper.